Instagram has become one of the most popular social media platforms, constantly evolving and introducing new features to enhance user experience. As we already enter 2023, Instagram continues to innovate, providing its users with exciting tools and functionalities. In this Blog, we will explore the latest Instagram features 2023 that are revolutionizing the way we connect, share, and engage on this platform.
Instagram continues to embrace augmented reality with its extensive collection of AR filters. These interactive filters allow users to transform their photos and videos, adding playful effects, masks, and animations. With the AR filter gallery constantly expanding, users can express their creativity and make their content more engaging.
Ephemeral Content: Instagram Stories
Instagram Stories have become an integral part of the platform, offering a unique way to share temporary content. Users can post photos and videos that disappear after 24 hours, providing a sense of urgency and exclusivity. The Stories feature also includes interactive elements like polls, quizzes, and question stickers, enabling users to engage with their audience in real-time.
Shoppable Posts: From Inspiration to Purchase
Instagram has made significant strides in the world of e-commerce with shoppable posts. Businesses and influencers can tag their products in posts, allowing users to make purchases directly within the app. This feature has transformed Instagram into a powerful platform for discovering and purchasing products, bridging the gap between inspiration and action.
IGTV: A Platform for Long-form Video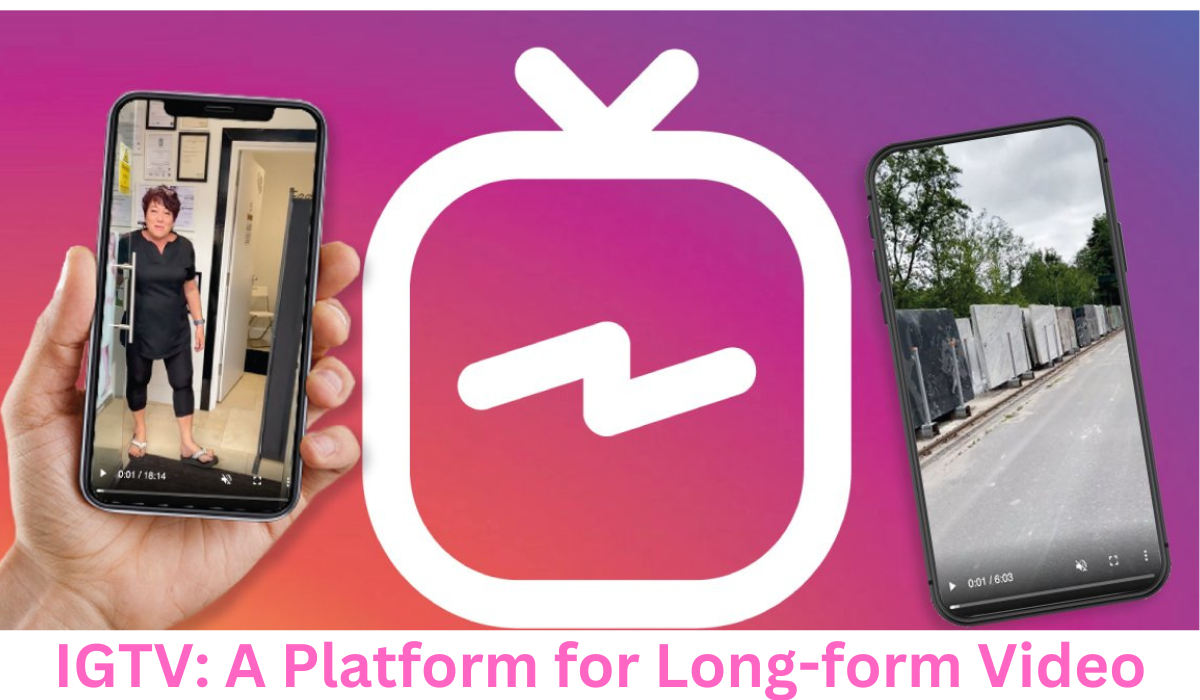 IGTV is Instagram's dedicated platform for long-form video content. With IGTV, users can upload videos up to 60 minutes in length, providing creators with more flexibility and opportunities to showcase their talent. This feature has opened new avenues for storytelling, tutorials, and behind-the-scenes glimpses, expanding the content possibilities on Instagram.
Reels: Unleashing Your Creativity
Instagram Reels, introduced in 2020, has gained immense popularity, allowing users to create short, engaging videos set to music or audio clips. This feature offers a fun and creative way to express yourself, discover viral trends, and potentially go viral yourself. With editing tools, effects, and a vast music library, Reels provides endless possibilities for content creators and entertainers.
In-app Shopping: Streamlining the Purchase Process

Instagram's in-app shopping feature enables users to make purchases seamlessly without leaving the app. By integrating product catalogs and checkout options, Instagram has made the shopping experience more convenient and efficient. Users can explore products, read reviews, and complete transactions, all within the Instagram ecosystem.
Creator Monetization: Supporting Influencers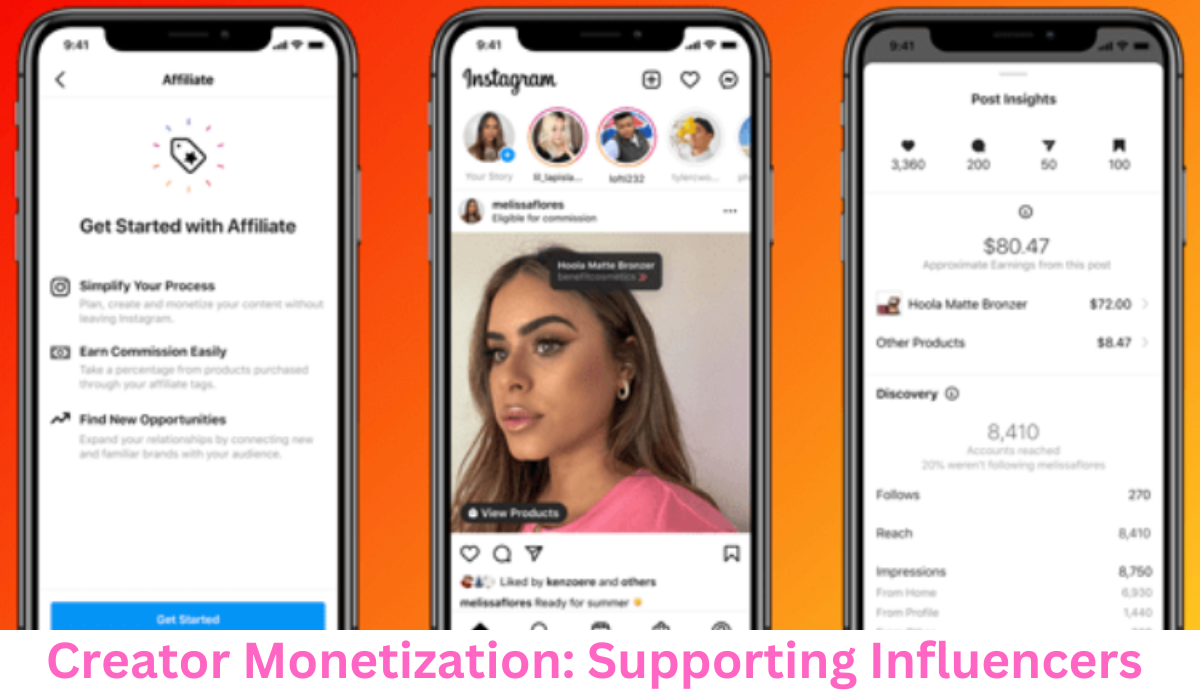 Instagram understands the value of influencers and content creators, and in 2023, it introduced several monetization features to support them. Influencers can now earn money through branded content partnerships, affiliate marketing, and merchandise sales. This development has empowered creators to turn their passion into a profitable career, fostering a vibrant community of diverse content on Instagram.
Improved Messaging Experience
Instagram has revamped its messaging experience, making it more user-friendly and efficient. With features like message reactions, disappearing messages, and the ability to forward messages to multiple users, communication on Instagram has become more interactive and dynamic. These enhancements make it easier for users to connect with friends, family, and even businesses on the platform.
Instagram Guides: Sharing Curated Content
Instagram Guides provide a new way for users to share curated content on specific topics. Whether it's travel recommendations, wellness tips, or product guides, users can create visually appealing collections of posts and share them with their audience. Guides offer a streamlined way to discover and explore content that is tailored to users' interests and preferences.
Enhanced Privacy Features
Privacy is a paramount concern for social media users, and Instagram has taken steps to enhance user control over their data and content. In 2023, Instagram introduced features like "Close Friends" for Stories, allowing users to share content with a select group of people. Additionally, there are improved options for managing account privacy settings, filtering comments, and blocking unwanted interactions.
Accessibility Updates: Making Instagram Inclusive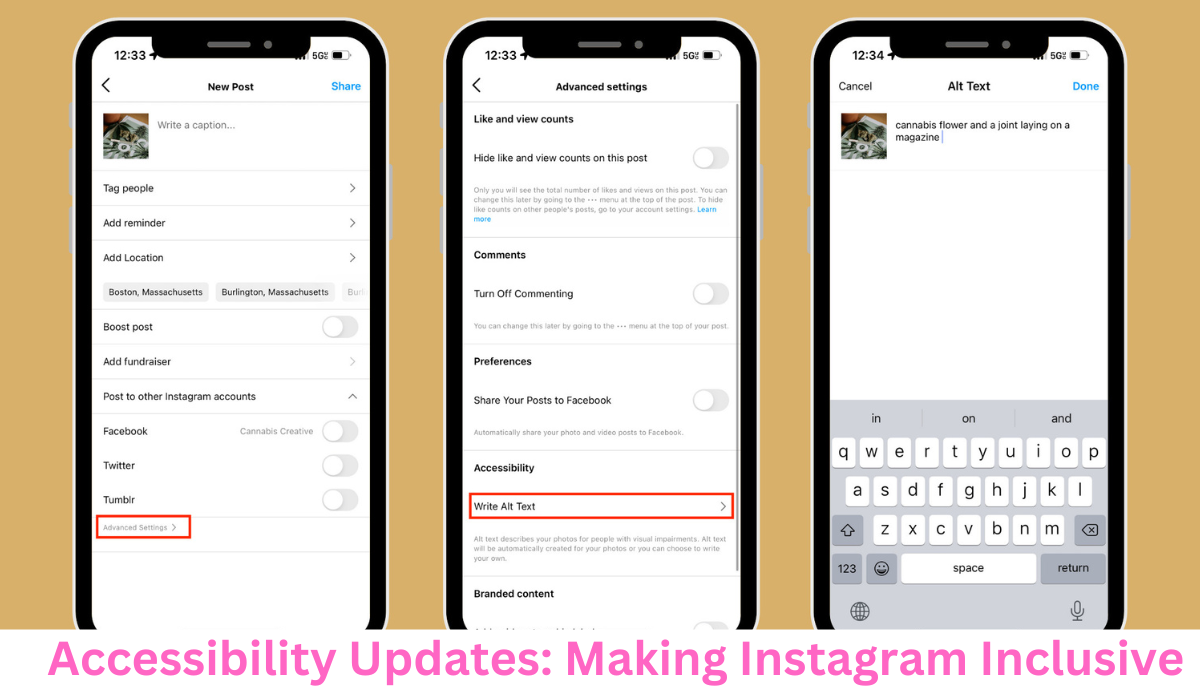 Instagram is committed to making its platform more inclusive and accessible to all users. In 2023, they implemented various accessibility updates, such as alt text descriptions for images, closed captions for videos, and improved screen reader compatibility. These updates ensure that individuals with visual or hearing impairments can fully engage with the content shared on Instagram.
Collaborative Features: Co-creating Content
Instagram's collaborative features enable users to co-create content with others. Whether it's through collaborative Stories, where multiple users contribute to a single story, or co-hosting Live broadcasts with another user, these features foster collaboration and community-building. They encourage engagement and interaction among users, amplifying the social aspect of the platform.
Instagram Live: Real-time Interactions
Instagram Live continues to be a popular feature, allowing users to broadcast live videos to their Instagram followers. In 2023, with these features, they can get more Instagram followers.  Instagram has introduced enhancements to the Live feature, such as the ability to schedule and promote upcoming broadcasts, share Live videos to IGTV afterward, and interact with viewers through live Q&A sessions. These updates make Instagram Live an engaging and interactive tool for content creators and brands.
Community Guidelines Enforcement
Instagram is dedicated to maintaining a safe and positive community for its users. In 2023, they have intensified their efforts to enforce community guidelines and combat harmful content. Through advanced artificial intelligence and machine learning algorithms, Instagram identifies and removes content that violates its policies, ensuring a better user experience for all. you can read also it on the Instagram official blog page of the website
User Interface (UI) Enhancements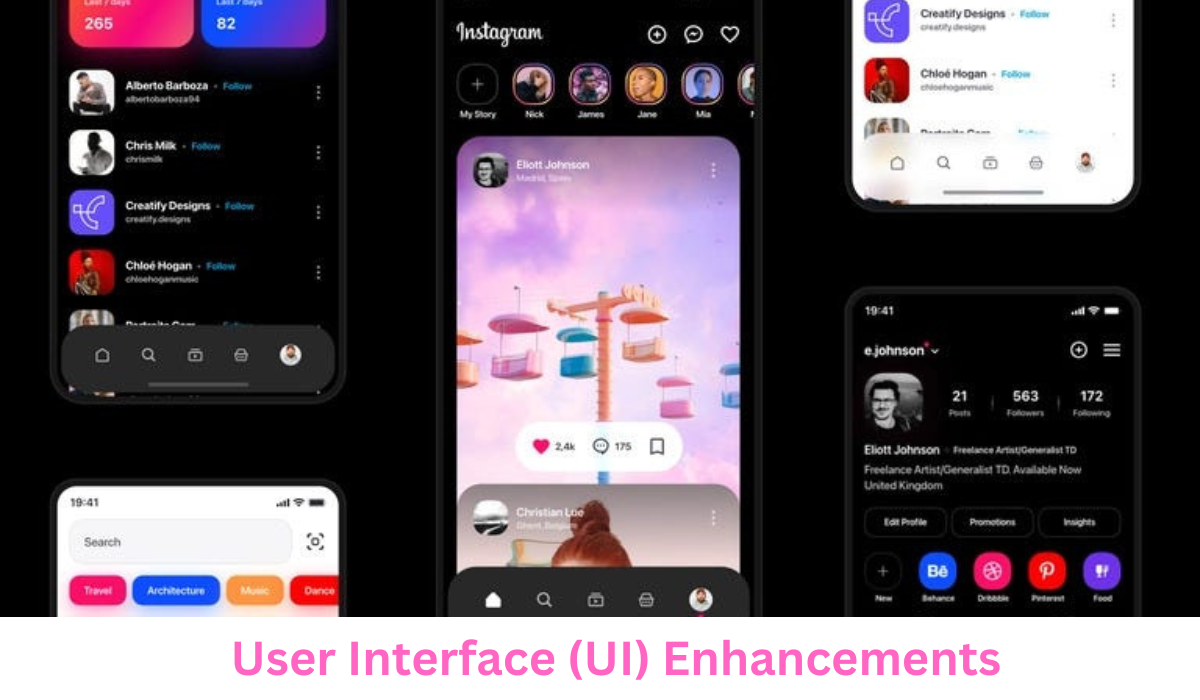 Instagram continuously refines its user interface to provide a seamless and visually appealing experience. In 2023, they introduced UI enhancements that optimize the layout, navigation, and overall aesthetics of the app. These updates improve usability, making it easier for users to navigate through different sections, discover content, and engage with others.
Suggestion Read–  What Is Picuki? How does Picuki work with its secret policies?
Conclusion
As we step into 2023, Instagram continues to evolve and introduce exciting features that enhance our social media experience. From augmented reality filters to in-app shopping, Instagram empowers users to express their creativity, connect with others, and discover new possibilities. With a focus on user engagement, accessibility, and privacy, Instagram strives to provide a platform that caters to the diverse needs of its global community.
Frequently Asked Questions (FAQs)
Q: Can I use Instagram filters on both photos and videos?
A: Yes, Instagram filters can be applied to both photos and videos, allowing you to enhance and customize your visual content.
Q: How can I monetize my Instagram account as an influencer?
A: Instagram offers various monetization opportunities for influencers, such as branded content partnerships, affiliate marketing, and merchandise sales. You can collaborate with brands and businesses to promote their products or services to your audience and earn income through these partnerships.
Q: Are Instagram Guides available to all users?
A: Yes, Instagram Guides are available to all users. You can create Guides on specific topics by curating and organizing related posts. This feature allows you to share valuable content and recommendations with your audience.
Q: Can I control who sees my Instagram Stories?
A: Yes, Instagram provides a "Close Friends" feature for Stories, allowing you to share content exclusively with a select group of people. You can create a close friends list and choose to share specific Stories with only those individuals.
Q: How can I ensure privacy and security on Instagram?
A: Instagram offers several privacy features to help you maintain control over your data and content. You can manage your account privacy settings, filter comments, block users, and enable two-factor authentication for added security.